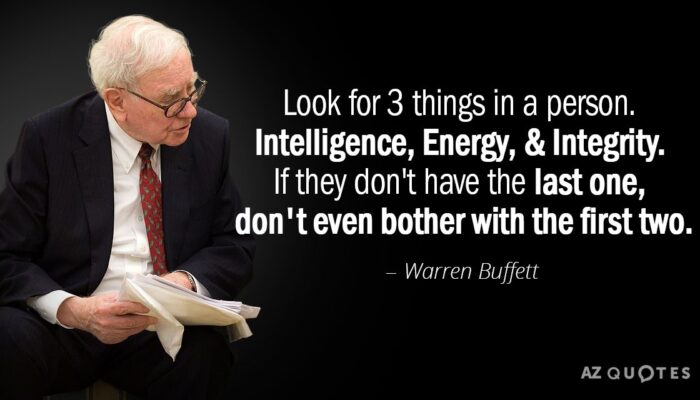 The most crucial value in a leader, employee, employer and any human being is integrity and Warren Buffet was right when he said "You're looking for three things, generally, in a person, intelligence, energy, and integrity; and if they don't have the last one, don't even bother with the first two.
For this reason, the sole #examsgrade I have posted – and will ever post – on my LinkedIn profile from my #education and #qualifications journey is my GRADE A from The Chartered Institute for Securities & Investment (The CISI) #integritymatters #ethics and #integrity test which I sat in 2014.
I can proudly say that's my greatest academic accomplishment ever, & a resounding message to any employer that may consider hiring me, that I am flexible regarding most things, with the exception of my personal #integrity,  #values and #ethics which extends beyond any corporate #valuesstatement or #codeofconduct I may be required to sign.
Integrity may not pay in kind, but it does pay with time.
Everyone truly has a price as they say. Mine? A solid five to six hours sleep at night without having to fret over what #ethical compromises I may have made during the daytime.
#integritymatters #GradeA #ethicalleadership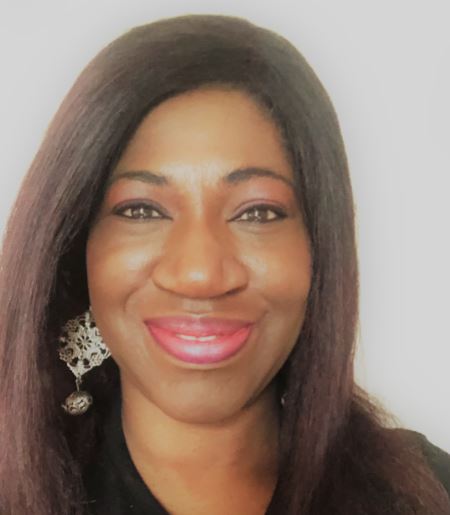 Ibukun-Emmanuel-Adebayo is an ENFJ ethics-driven boardroom certified servant-leader .
She has spent 15 years within the C-Suite and on leadership teams in the UK Social Enterprise, Arts, Financial Services and Consultancy sectors delivering strategic & operational systems, policies & processes, to help firms grow & reduce operational risk including IT, Cybercrime, Third-Party & internal fraud risk.
Ibukun is passionate about personal and business ethics and #integritymatters and compassionate about her fellow-humans.