The Ladder Back Down ® has Registered our Trademark
The Ladder Back Down ® has recently been notified of its successful application to attain a UK registered trademark.
The Ladder Back Down ®  is a self-funded social enterprise and our foremost ambition remains to inspire black leaders and humans, globally, to keep sending the ladder of opportunity, skills, compassion, ethics and success to those around and coming behind us, just as other Races do.
Only through mutual respect and compassion for one another,  can we unite together to tackle the scourge of racism and inequality globally.
The Ladder Back Down ® will continue to collaborate with ethical organizations and humans, globally, that genuinely believe in equality and diversity for all.
The Ladder Back Down ® will never solicit for money, donations, grants or loans from any company, grant firms, finance company, or individual and no other company is authorized to solicit for funds on behalf of, or cite The Ladder Back Down ® as a partner, sponsor or collaborator within grants, financial or loan applications.
We look forward to collaborating with firms and leaders in 2022 wherein equality, diversity and inclusion for humans of all Races, genders, sexuality, religions etc., is a genuine lived experience for employees, citizens and customers – including black humans – beyond corporate jargon or a corporate manual. We do not seek funding, rather allies.
Follow the Ladder Back Down on LinkedIn and  YouTube.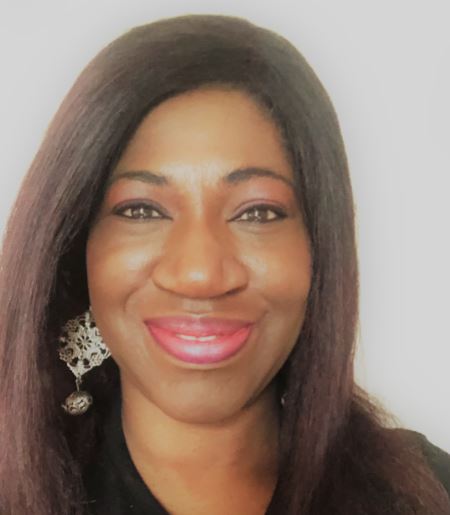 Ibukun-Emmanuel-Adebayo is an ENFJ ethics-driven boardroom certified servant-leader .
She has spent 15 years within the C-Suite and on leadership teams in the UK Social Enterprise, Arts, Financial Services and Consultancy sectors delivering strategic & operational systems, policies & processes, to help firms grow & reduce operational risk including IT, Cybercrime, Third-Party & internal fraud risk.
Ibukun is passionate about personal and business ethics and #integritymatters and compassionate about her fellow-humans.