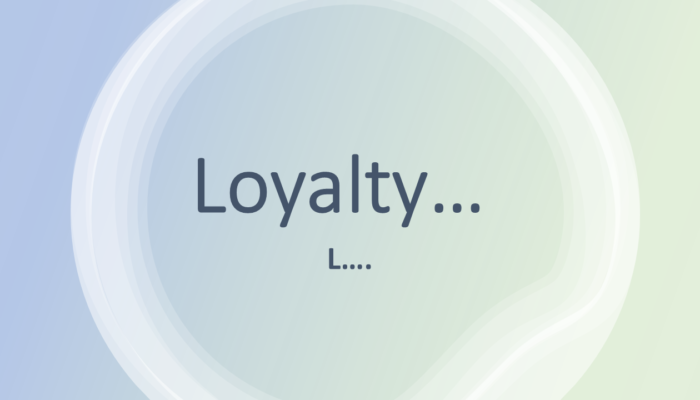 Leadership Series - Letter "L"
Loyal leaders recognize that loyalty is to be given and received in equal measure – not demanded.

Loyalty?

Loyal leaders recognize the selflessness required of themselves and are loyal to not only their teams but to the firm they lead at- never seeking any harm towards their firm or its employees, ever.

Loyal leaders give as much of themselves to their charges as they require the same humans to give to the firm and team, and retain an interest in motivating each charge to become a better person when they part ways, than when they first met.